CBD Gummies For Sleep, Anxiety & Pain Relief 500 mg – 21 Gummies
Our Best CBD Gummies contain 25mg of CBD per gummy, providing anxiety and stress relief, enhanced sleep, improved mood, reduced inflammation, and pain relief.
Hemp cannabidiol isolate(aerial parts), tapioca syrup, cane sugar, pectin, citric acid, ascorbic acid.
Download COA
Shipping
We ship across the country using the optimal service based on our customers address. Normally, the USPS is used; however, we try to use the quickest delivery service. Most orders are processed on a same day basis and are shipped same day or next day. We can ship via overnight carrier upon request for an additional fee.
Returns
Our products are guaranteed for quality and performance. If you ever have an issue with our products or service, please contact us so we can rectify the situation or issue a refund.
It's a chill pill but in tasty gummy form

Are you suffering from anxiety or stress? Do you feel depleted of mental energy and clarity? Do you feel tension when you are in a social environment and around people? Are you overthinking all the time, and your brain gets tired? Do you feel down and depressed?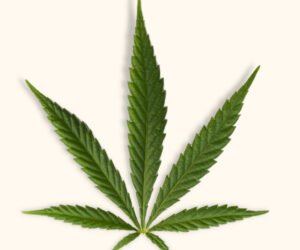 How It Works
CBD has been shown to alleviate anxiety, help feel less stress and reduce tension. Our 500mg CBD gummies are enriched with a high quantity of CBD, 25mg of CBD per gummy, to really help you get the full benefit of CBD. Let's take a look at how CBD can help you.
Quality Assurance:
Our CBD Gummies is manufactured  in the USA, in highest cGMP certified facility & cGMP is a standard set by the FDA to guarantee the quality of production of current good manufacturing practice in the USA.
Our 500mg CBD Gummies lab tested by third-party laboratories.
Additional benefits:
Our CBD gummies have other benefits that greatly help you live a better life.
Anti-inflammatory properties:
Chronic inflammation can contribute to the development and progression of hypertension. Our CBD gummies possess anti-inflammatory properties, which help reduce inflammation in the body and potentially contribute to better blood pressure control. CBD in high concentrations can inhibit the production of pro-inflammatory molecules, such as cytokines, in immune cells. By reducing the release of these inflammatory mediators, our CBD gummies 500mg help decrease inflammation and related symptoms.
Oxidative stress reduction:
Inflammation and oxidative stress often go hand in hand. Our 500mg CBD gummies have been shown to have antioxidant properties, meaning our CBD gummies can help reduce oxidative stress caused by an imbalance between antioxidants and harmful free radicals. By reducing oxidative stress, our CBD gummies may help alleviate inflammation.
Hypertension Reduction:
Stress and anxiety can elevate blood pressure levels. CBD has been reported to have calming and anxiolytic effects, which may help reduce stress and anxiety levels.