CBD gummies 300mg – Watermelon Flavor
Our CBD Gummies 300mg comes with a watermelon Delicious flavor. It contains high-quality 50mg of CBD per gummy, helping you to relax, anxiety and stress relief, enhance sleep, improve mood, and reduce inflammation, and pain relief.
Glucose Syrup, Sugar, Distilled water, Pectin, Nano-Emulsified Anhydrous Isolate CBD Oil(Aerial Parts), Natural and Artificial Flavors, Natural and Artificial colors, Citric Acid, Sodium Citrate
Download COA
Shipping
We ship across the country using the optimal service based on our customers address. Normally, the USPS is used; however, we try to use the quickest delivery service. Most orders are processed on a same day basis and are shipped same day or next day. We can ship via overnight carrier upon request for an additional fee.
Returns
Our products are guaranteed for quality and performance. If you ever have an issue with our products or service, please contact us so we can rectify the situation or issue a refund.
Delicious CBD Gummies 300mg
Cannabidiol (CBD) has a variety of potential health products, such as Oil, Gummies, and Cream, and they have a lot of benefits and effects, with more research ongoing. CBD gummies are easier to dose than the rest of CBD products, portable, discreet, and come in many delicious flavors, making them a good option for people looking to try CBD for the first time.
Our high-potency CBD gummies 300mg come with watermelon flavor. it contains high-quality 50mg CBD Gummies per dose. Made with The World's Most Trusted CBD Extract, it is also Produced in FDA Registered Facilities and prepared to support Calm, Sleep, and Happy Mood. These delicious, specially crafted edibles are designed to help you find the best version of yourself.
The gummies from NatbeingCBD contain the CBD extract that people trust the most. These gummies also have special blends of healthy ingredients to help you during the day and night. Just like our other Charlotte's Web products, the gummies are made with natural ingredients, like flavors from real fruits and veggies.
What we guarantee To Customers: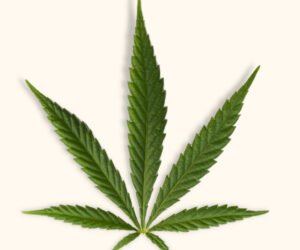 How It Works
CBD might reduce anxiety and offer Relax with Happy Mood. Researchers have specifically examined the effects of CBD on conditions like inflamation, nerve pain, and Anxiety.. Our CBD gummies 300mg are made with a high quantity of CBD, 50mg of CBD per gummy, to really help you get the full benefit of CBD. Let's take a look at how CBD can help you.
Quality Assurance:
Our, CBD Gummies 300mg is manufactured in the USA, in the highest cGMP certified facility & cGMP is a standard set by the FDA to guarantee the quality of production of current good manufacturing practices in the USA. Our CBD Gummies For Pain are lab-tested by third-party laboratories.
How you chose the best CBD gummies

To find the best CBD Gummies, you should consider several things carefully. This will help you pick a good product that fits your needs. Here are the criteria we think are good indicators of safety, quality, and transparency.
an editor personally tried and reviewed the products they received for free, and the opinions shared are their own honest views.
The product is made by a company that shows evidence of testing by a third-party lab that follows ISO 17025 standards.
is made by a company that discloses ingredients and the source of their hemp
The product contains not more than 0.3% THC, according to the certificate of analysis (COA)
check their COA and find passed certificates of tests for pesticides, heavy metals, and molds
product quality
companies certificates
customers reviews
check the company is FDA Approved
Looking for high-quality tasty gummies to get a boost of wellness?
Our USDA-certified organic CBD isolate gummies are 300mg with watermelon flavor. They're a customer favorite, and it's no surprise why. NatbeingCBD's CBD gummies are formulated with The World's Most Trusted CBD Extract to support calm, sleep, and recovery. Our Relax Gummies are formulated with our Isolate CBD, containing 50 mg of CBD and the lowest THC in every serving. 
We don't use corn syrup or fake flavors in our gummies. We carefully choose each ingredient, making sure they're gluten-free, vegan, and have absolutely no THC.
The USDA has checked and confirmed that every part of our production process is organic. This means we pay close attention to everything, from the types of seeds and plants we use to the small amount of cane sugar we add at the end. So, you can trust that NatbeingCBD cares about quality at every step.
Our CBD Gummies 50mg per gummy is Isolate. Isolate CBD is a pure form of CBD. It's made by taking CBD from the hemp plant and removing all the other compounds, like THC. This means it doesn't make you feel high, and it's legal in many places.
People use isolate CBD for different reasons. Some use it to help with pain, anxiety, or sleep problems. It comes in various forms, like oils, capsules, or gummies, making it easy to take.
Because isolate CBD has no THC, it's a good choice for those who want the benefits of CBD without any mind-altering effects. It's a safe and natural option for improving well-being.
All of our CBD Products are third-party lab lab-tested Our product contains not more than 0.3% THC, according to the certificate of analysis (COA). We have COA of every products.
Some people like to use CBD by eating special candies called gummies. These gummies come in different strengths. Usually, it takes about 30 to 60 minutes for the effects to start, but sometimes it can take even longer.
When you eat a CBD gummy, your body breaks it down in your stomach. Then, the active parts of the gummy go into your blood, and they pass through your liver.
In your liver, these parts get processed before they go back into your blood and eventually reach your brain. This is when you usually start feeling the effects. However, how fast you feel the effects can vary from person to person. If you eat a CBD gummy when you haven't eaten much, you might feel the effects sooner than if you eat it after a big meal.
Additional Benefits Of CBD Gummies 300mg:
Our CBD gummies 300mg have other benefits that greatly help you live a better life.
Frequently Asked Questions
What is CBD Gummies 300mg
CBD gummies 300mg are edible products infused with 50mg per gummy of CBD extract. CBD is a non-psychoactive compound in cannabis, known for its potential therapeutic benefits. The dosage and number of gummies vary, so follow product instructions and consult a healthcare professional if needed.
Do CBD gummies 300mg work?
The effectiveness of CBD gummies with 300mg of CBD varies from person to person. But some people experienced better feelings to taking this 50mg gummy. Because it is high potency gummy. There are a lot of low-potency gummies that do not work for many people. Factors like dosage, individual response, product quality, and the purpose for use play a role. Start with a lower dose, monitor your response, and consult a healthcare professional if needed.
What's The Benefit of CBD Gummies 300mg
CBD gummies with 300mg of CBD may offer potential benefits, including relief from pain, anxiety, inflammation, and improved your mood. However, individual experiences vary, and it's essential to consult a healthcare professional for personalized guidance.
CBD Gummies have Any Side Effects?
CBD is Generally Recognized as safe but there are few side effects, though they do occur occasionally
Possible side effects are:
fatigue
diarrhea
changes in appetite
changes in weight
The legality of CBD gummies varies by country and state. In many places, CBD derived from hemp with low THC content (0.3% or less) is legal, but it's essential to check local regulations to ensure compliance.
Can you explain how to take CBD gummies?
Taking CBD gummies is a straightforward process. Begin by reading the product label, which provides essential dosage instructions and other relevant details. It's advisable to start with a low dose, typically one gummy, and then assess its effects. Chew the gummy thoroughly, just as you would with any regular candy, and swallow it. For the best results, maintain consistency by taking your CBD gummies at the same time each day. If you have any uncertainties regarding dosage or any underlying health concerns, it's a good idea to consult with a healthcare professional for personalized guidance.
How Many CBD Gummies Should I Eat Daily?
Our high-quality CBD Gummies 300mg feature 50mg of CBD per gummy, So You can take 1 gummy Daily for Better Results.