CBD Cream with Menthol – 50mg/ml
Our Certified Organic CBD Cream with Menthol, Lidocaine, Arnica helps to relieve muscle pain with soothing & long-lasting. It has high potency & comes with a natural formula. Our sachet contains 150 milligrams of purified CBD isolate in each 3ml Pouch.
Water/Aqua, Menthol, Lidocaine, Arnica(Arnica Flower) Cannabidiol, Cetearyl Alcohol, Polyglyceryl-6 Distearate, Cannabis Sativa (Hemp) Seed Oil*, Glycerin, Lidocaine, Propanediol, Ethoxydiglycol, Jojoba Esters, Tetrasodium Glutamate Diacetate, Xanthan Gum, Polyglyceryl-3 Beeswax, Cetyl Alcohol, Dimethicone, Sodium Stearoyl Lactylate, Rosmarinus Officinalis Extract, Helianthus Annuus (Sunflower) Seed Oil, Tocopherol,  Montana  Extract, Phenoxyethanol, Ethylhexylglycerin
Put a good amount on your clean and dry skin, then rub it in until it's all soaked in. Use it whenever you want. Remember, only use it on your skin and keep it away from your eyes. Keep the salve in a cool spot, like room temperature, and don't let it sit in the sun.
Avoid using this product on open cuts or wounds. Do not ingest this product. It's perfect for carrying in your bag, using for massages on yourself or your partner, and applying to areas like a sore neck, back, ankles, and calves. We adore this cream and sincerely hope you'll enjoy it too!
Download COA
Shipping
We ship across the country using the optimal service based on our customers address. Normally, the USPS is used; however, we try to use the quickest delivery service. Most orders are processed on a same day basis and are shipped same day or next day. We can ship via overnight carrier upon request for an additional fee.
Returns
Our products are guaranteed for quality and performance. If you ever have an issue with our products or service, please contact us so we can rectify the situation or issue a refund.
Get Relief: CBD Cream With Menthol
Cannabidiol (CBD) has a variety of potential health products, such as Oil, Gummies, and Cream, they have a lot of benefits and effects, with more research ongoing.
If you need relief from aches and pains using CBD, you'll find various options. CBD products like gummies, pills, and oils can help reduce discomfort. But, if you're specifically dealing with muscle or joint pain, a CBD cream applied topically could be particularly effective.
Our cooling CBD cream with menthol is made with arnica extract and organic menthol, which is isolated CBD and helps relieve pain.
Keep in mind that Isolate CBD contains 0% amount of THC. This cream can be helpful due to the entourage effect of CBD, Menthol, Arnica, and Lidocaine.
What we guarantee To Customers: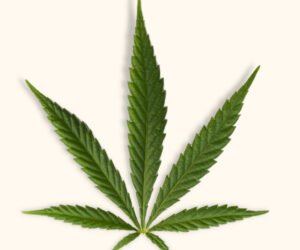 How It Works
No more wasting money on hacks and questionable products. Our High Potency CBD cream with menthol works by blocking the passing of pain signals to the brain. Our extreme pain relief body rub is made with Arnica,  Lidocaine, Menthol, and CBD. They work together to control the nerve's responses to Relief pain and injury while experiencing soothing, tactile comfort.
Quality Assurance:
Our, miracle CBD cream is manufactured in the USA, in the highest cGMP-certified facility & cGMP is a standard set by the FDA to guarantee the quality of production of current good manufacturing practices in the USA. Our CBD Cream with Menthol is lab tested by third-party laboratories.
OUR CBD CREAM IS CERTIFIED ORGANIC.
Who may benefit from Our CBD cream?
Research indicates that CBD skin creams may have benefits for some conditions.
Acne, psoriasis, and eczema
The American Academy of Dermatology states that the anti-inflammatory properties of CBD may help in the treatment of acne, psoriasis, and eczema.
Arthritis
In the year 2022, a comprehensive survey and study shed light on the significant benefits of CBD for individuals grappling with arthritis. This research found that CBD was remarkably effective in alleviating pain, enhancing physical function, reducing inflammation, and promoting better sleep quality among the participants. The findings of this study have opened up promising avenues for those seeking natural and non-invasive solutions to manage the challenges associated with arthritis.
Peripheral neuropathy
In a small study from 2020, it was discovered that CBD oil can greatly alleviate pain in individuals suffering from peripheral neuropathy, a condition that leads to discomfort, numbness, and weakness in the hands and feet due to nerve damage.
Jaw pain
A small study from 2019 discovered that individuals suffering from temporomandibular disorder (TMD), which can lead to jaw pain and stiffness, experienced relief when they used CBD products.
Does CBD really work for pain?
Scientists have discovered that some substances in the cannabis plant can offer positive effects, such as:
alleviating pain
relieving anxiety
reducing spasms
relaxing muscles
reducing inflammation
A 2020 review found that CBD helped significantly reduce pain in those with back pain.
Another 2020 systematic animal studies and clinical trials review found that CBD may help ease pain symptoms.
Animal research has indicated that CBD could potentially alleviate neuropathic, inflammatory, and arthritis-linked pain. CBD in various forms, like oral, injectable, or gel, helped diminish inflammation and provided pain relief. Nevertheless, further human studies are required to back up these results.
How does CBD help with pain?
CBD binds to molecules in the body, including:
G protein-coupled receptors: CBD stops certain brain receptors, like GPR3, GPR6, and GPR12, which could be involved in causing neuropathic pain.
Transporters: CBD attaches to carriers within the endocannabinoid system, like fatty acid-binding proteins, and hinders different carriers, resulting in anti-inflammatory benefits.
Enzymes: CBD hinders specific enzymes and acids involved in causing inflammation.
Nuclear factors: CBD engages with nuclear factors in the body, leading to the creation of anti-inflammatory responses.
Transient receptor potential vanilloids (TRPVs): TRPV receptors are crucial for transmitting pain signals, and CBD can alleviate pain by inhibiting these receptors.
How to use CBD skin cream?
You can use CBD skin creams on the area you want to soothe, and they may offer relief on the surface and deep muscles. They can even help with relaxation and sleep in some cases. CBD is also found in balms, salves, and patches. To get the best results, use CBD creams with menthol regularly as part of your daily routine, rather than applying a lot once in a while, as studies suggest.
In 2022, a study found that applying a cream with cannabis seed extract twice a day for 12 weeks reduced oiliness and redness on the skin.
Similarly, a 2019 study involving 20 people with skin conditions like psoriasis and eczema had them use CBD ointment on their affected skin twice daily for three months. The results were positive, as it enhanced their quality of life and boosted their skin's moisture and flexibility.
According to a 2019 review , some of the most common side effects of CBD products include:
tiredness
a change in appetite or weight
However, the same review points out that CBD products cause fewer side effects compared to other medications used by doctors for treating the same ailments.
According to the American Academy of Dermatology, using skin creams may lead to contact dermatitis as a possible side effect. They emphasize that this condition can be triggered by any type of topical lotion, not limited to CBD skin creams.
While some folks might worry about CBD in medicines, the American Academy of Dermatology assures that CBD creams have minimal to zero THC, so they won't cause a high sensation.
All of our CBD Products are third-party lab lab-tested Our product contains not more than 0.3% THC, according to the certificate of analysis (COA). We have COA for every product.
Our CBD Cream comes With Menthol, Arnica, and Lidocaine:
Menthol: Menthol is a natural compound found in mint plants. It's commonly used in products like cough drops, gum, and topical creams due to its cooling and soothing properties. Menthol creates a refreshing sensation on the skin or in the mouth and is often used for its perceived benefits in alleviating congestion, sore throat, and minor aches and pains.
Arnica: A 2021 review found that arnica extract in the form of a gel or cream appears to offer positive results in clinical trials for relieving both short-term and long-term pain, decreasing inflammation, and serving as an antioxidant.
The review notes that arnica has been successful in treating postoperative pain from:
varicose vein surgery
arthroscopy
artificial knee joint implantation
cruciate ligament reconstruction
Additionally, arnica has been successful in reducing osteoarthritis pain.
Lidocaine: Lidocaine is a local anesthetic commonly used to alleviate pain. It works by numbing the nerves in a specific area, making it an effective choice for dental procedures, minor surgeries, or even to reduce discomfort from conditions like shingles. Its quick action and minimal side effects make lidocaine a popular choice for various pain management needs.
Frequently asked questions about CBD cream for pain
How long does it take for CBD to relieve pain?
How quickly you'll feel the effects of CBD depends on the product you use. Sublingual CBD, placed under the tongue, usually works in 15 -45 minutes.
When using CBD cream for pain relief, remember that the time it takes can differ from person to person. Always follow the product instructions carefully.
Does CBD cream stop pain?
A study from 2018 shows that CBD could assist in easing long-lasting pain in adults. But it's important to know that CBD products might provide short-term relief for pain instead of getting rid of it entirely.
Does topical CBD reduce inflammation?
A study in 2022 found that CBD creams could help with conditions like eczema by reducing inflammation.
Meanwhile, research from 2019 indicated that CBD might have anti-inflammatory properties, which could be useful for reducing inflammation.