Our USDA-certified organic CBG Oil is a highly concentrated and non-addictive oil that contains non-psychoactive CBG, which guarantees quick and long-lasting pain relief, stress, and anxiety relief, relieves depression and promotes better sleep.
Hemp Extract, 100% Coconut MCT Oil (Fractionated Coconut Oil) *CONTAINS COCONUT*
For external use only. Do not combine with other. Topical Medications.
Shipping
We ship across the country using the optimal service based on our customers address. Normally, the USPS is used; however, we try to use the quickest delivery service. Most orders are processed on a same day basis and are shipped same day or next day. We can ship via overnight carrier upon request for an additional fee.
Returns
Our products are guaranteed for quality and performance. If you ever have an issue with our products or service, please contact us so we can rectify the situation or issue a refund.
We know what you are looking for

Stress, anxiety, tension, chronic pain, etc. are all too common today. We know you are looking for the best-tasting, highest-quality, all-natural, and certified solution that can help you with all that. That's why our CBG Oil is the best choice for you.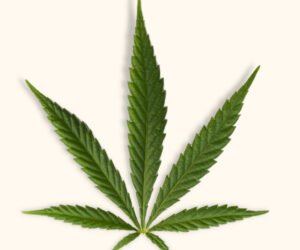 What is CBG oil, and
what does CBG do?
What does CBG stand for? CBG stands for Cannabigerol, which is one of the many cannabinoids found in the cannabis plant. CBG oil is a non-psychoactive, non-addictive compound in oil form, and it does not produce a high. CBG interacts with the endocannabinoid system (ECS) in our body. ECS has two receptors, cannabinoid receptor type 1 (CB1) and cannabinoid receptor type 2 (CB2), and CBG interacts with them both. CBG also affects other receptors such as serotonin receptors, vanilloid receptors, and alpha-2 adrenergic receptors to give you mood uplift, better sleep, blood pressure management, etc. 
Quality Assurance:
Our CBG oils are manufactured 100% in the USA with federally legal hemp in the highest cGMP-certified facility in the USA. cGMP is a standard set by the FDA to guarantee the quality of production of current good manufacturing practices in the USA, which we follow to the tee. 
Our Cannabigerol Oil lab is tested by third-party laboratories.
Our CBG Oil Tincture is certified organic.
We want to answer all your questions

Are CBG oils Legal?
CBG oil is legal in all US states.
Are CBG oils safe?
CBG oils are perfectly safe if you consume them in moderation, it is not recommended to consume more than 1 dropper (1 ml) of CBG oil per day.
Is CBG psychoactive? Will CBG get me high or stoned?
CBG is non-psychoactive meaning it won't make you high.
Does CBG have THC?
CBG is not THC, it doesn't contain any THC properties either. Our CBG oil contains less than 0.3% THC, which is the standard set by the 2018 Farm Bill Act.
How much CBN is needed for sleep?
It is safe to assume 1 full dropper (1 ml) of CBG oil is enough for most people, for once-a-day use.
How does CBG make you feel?
CBG makes you feel relaxed and calm, it stops all the overthinking and worries that we all get in our daily lives. It's bliss and peace.
What is the difference between CBD and CBG?
CBD (Cannabidiol) and CBG (Cannabigerol) are both cannabinoids found in the cannabis plant. CBD is derived from cannabigerolic acid (CBGA). CBGA is enzymatically converted into CBDA (cannabidiolic acid), which then becomes CBD. CBG is directly derived from CBGA without any enzymatic conversion.
What is CBG in weed?
CBG is found in cannabis plants, but it doesn't make anyone feel high.
Stopping Cancer from spreading:
A 2021 study has revealed that CBG may stop the spread of breast cancer cells. But that's not the most impressive thing about Cannabigerol. CBG has also been shown to kill off inflammatory cells that are associated with cancer. That's why we developed our Cannabigerol  oil with the highest quantity and quality of CBG available to really give you a chance to fight cancer. (3)
Inflammatory Bowel Disease (IBD)
In a study conducted in 2023, 15-40% of people who suffer from IBD use Cannabigerol oil to reduce the pain they are feeling as well as increase their appetite. Our premier-level Cannabigerol oil is supercharged with the highest quality of Cannabigerol to give you the complete range of benefits when it comes to IBD. (4)
Treating Glaucoma:
Intraocular pressure in our eyes can cause us to have glaucoma, which can lead to blindness. Cannabigerol  has been shown in multiple studies to reduce this pressure in our eyes. (5)
Appetite Increase:
Our Cannabigerol oil has the ability to increase your appetite, especially when you are feeling unwell or when your lifestyle is causing your appetite to drop. Our Best Cannabigerol oil can also help cancer patients increase their appetite. (6)