CBD+CBN Gummies For Sleep – 30 Gummies
Our USDA-certified organic CBN gummies for sleep are highly potent and non-high-inducing sleep enhancer gummies that are made with an ideal ratio of 18mg CBD and 15mg CBN per gummies to give you a deeper, more restorative sleep.
Water, Sugar, Cannabinol (aerial parts), Corn Syrup, Natural Fruit Pectin, Sucrose, Citric Acid, Sodium Citrate, Natural Flavors, Natural Coloring.
Place 1 dropper (1 ml) of CBG oil under your tongue. Do not swallow the oil as soon as you drop it; let it get absorbed into the skin first. Swallow for 1-2 minutes after holding the CBG oil under your tongue. Swallowing it immediately will result in less effectiveness and potency.
Shipping
We ship across the country using the optimal service based on our customers address. Normally, the USPS is used; however, we try to use the quickest delivery service. Most orders are processed on a same day basis and are shipped same day or next day. We can ship via overnight carrier upon request for an additional fee.
Returns
Our products are guaranteed for quality and performance. If you ever have an issue with our products or service, please contact us so we can rectify the situation or issue a refund.
We know what you are going through

Two-thirds of Americans suffer from insomnia occasionally, the temporary solutions are melatonin and other drugs. CBN has been scientifically proven to induce sleep and relaxation whenever it's consumed. So no more sleepless nights, no more painful living.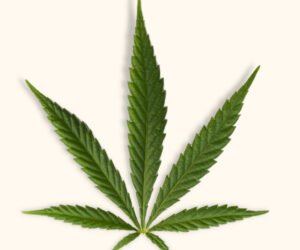 What are CBN gummies, and
What do they do
CBN stands for Cannabinol, which is one of the many cannabinoids found in the cannabis plant. Older cannabis plants, as they age, break down THC naturally into CBN over time. But does that mean CBN is THC? No, CBN is non-psychoactive meaning you won't get high from it with moderate usage. CBN, just like CBD, targets the two primary types of cannabinoid receptors in the ECS, which are CB1 and CB2 receptors, to induce various effects, including pain relief, sedation, and changes in mood or cognition.
Quality Assurance:
"If you decide you want to try a CBN product, make sure the company has a certificate of analysis (COA) and utilizes third-party testing."
Our CBN gummies for sleep are manufactured 100% in the USA with federally legal hemp in the highest cGMP-certified facility in the USA. cGMP is a standard set by the FDA to guarantee the quality of production of current good manufacturing practices in the USA, which we follow to the tee. Our CBN Gummies are also tested by third-party laboratories.
Our CBN Gummies is certified organic.
We want to answer all your questions

Are CBN gummies Legal?
CBN gummies are legal in all US states.
Are CBN gummies safe?
CBN gummies are perfectly safe if you consume them in moderation, it is not recommended to consume more than 20mg of CBN per day. 
Is CBN psychoactive? Does CBN get you high?
CBN is non-psychoactive meaning it won't make you high but anecdotal evidence has shown it can induce mild high when taken in a very high dosage.
What does CBN stand for?
CBN stands for Cannabinol.
What is CBN for sleep? Does CBN make you sleepy?
CBN has been proven to be highly effective at inducing sleep and improving the quality of sleep.
How much CBN is needed for sleep?
It is safe to assume 10-15mg CBN is enough for most people, for once-a-day use.
What is the difference between CBD and CBN?
CBD (cannabidiol) and CBN (cannabinol) are two of the many cannabinoids found in the cannabis plant. CBD and CBN have different chemical structures. CBD is typically more abundant in hemp plants. On the other hand, CBN is often found in trace amounts in aged or degraded cannabis plants, as it is formed through the breakdown of THC.
Does CBN have THC?
Our CBN gummies contain less than 0.3% THC (as per FDA order) meaning you won't get high from such a tiny amount.
Does CBN show up on a drug test?
CBN if taken with THC can enhance the presence of THC, thus testing positive for THC in drug tests. But CBN mixed with CBD, with THC less than 0.3% is highly unlikely to test positive on a drug test, although it has been proven that CBN can show up as a false positive as THC.
Anti-Inflammatory Support:
Our premier-level CBN gummies interact with the ECS in our human body to reduce the production of two chemicals, which are Cytokine and Chemokine. This reduction in production helps suppress the inflammatory response in the human body.
Anti-oxidant Properties
CBN has been shown that it can work as an antioxidant when combined with CBD in a test conducted in 2021. CBN eliminates the free radicals in our body. That's why we created our CBN gummies with a high dosage of CBD to maximize its potency.
Stress and Anxiety Control
"CBN is likely more helpful for promoting calm when it's paired with other cannabinoids in a full-spectrum hemp product."
This is a comment made by Dani Gordon M.D who is the author of CBD Bible. CBN combined with CBD has been shown in both clinical trials and in anecdotal events to have calming effects when consumed in moderation.