3000mg Full Spectrum CBD Massage Oil For Relief Pain & Anxiety
Our USDA-certified organic Full Spectrum CBD massage oil 3,000 mg is a refined and high-potency CBD oil that contains 100 mg of high-quality cannabinoids per dose to give you a quick relaxation boost, Quick Pain Relief and a sense of physical and mental comfort and peace.
Water/Aqua, Menthol, Cannabidiol, Cetearyl Alcohol, Polyglyceryl-6 Distearate, Cannabis Sativa (Hemp) Seed Oil*, Glycerin, Lidocaine, Propanediol, Ethoxydiglycol, Jojoba Esters, Tetrasodium Glutamate Diacetate, Xanthan Gum, Polyglyceryl-3 Beeswax, Cetyl Alcohol, Dimethicone, Sodium Stearoyl Lactylate, Rosmarinus Officinalis Extract, Helianthus Annuus (Sunflower) Seed Oil, Tocopherol, Arnica Montana (Arnica Flower) Extract, Phenoxyethanol, Ethylhexylglycerin
You can put CBD massage oil right on your skin, either on a sore muscle for specific relief or all over your body for a full-body massage. Most makers suggest massaging it in for about 30 seconds to get the best results. Before using any product, be sure to carefully read the labels to avoid any skin reactions from specific ingredients.
Shipping
We ship across the country using the optimal service based on our customers address. Normally, the USPS is used; however, we try to use the quickest delivery service. Most orders are processed on a same day basis and are shipped same day or next day. We can ship via overnight carrier upon request for an additional fee.
Returns
Our products are guaranteed for quality and performance. If you ever have an issue with our products or service, please contact us so we can rectify the situation or issue a refund.
We Know What You Are
Going Through
You feel restless, stressed. Your blood pressure is through the roof and you feel mentally tired from all the overthinking. Your anxiety is causing you to feel even more stressed. Or maybe you feel pain in your body, muscle soreness, and aches.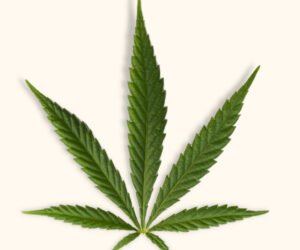 How It Works
CBD, short for cannabidiol, is a non-psychoactive ingredient that interacts with the human body through the endocannabinoid system (ECS). Apart from interacting with the ECS, CBD also interacts with other receptors in the body, such as serotonin receptors (5-HT1A), vanilloid receptors (TRPV1), and orphan G-protein-coupled receptors (GPR55). The results are deep relaxation, calming mood, great sleep, and much more.
Quality Assurance:
Our CBD massage Oil is manufactured in the USA, in the highest cGMP certified facility & cGMP is a standard set by the FDA to guarantee the quality of production of current good manufacturing practices in the USA.
Our Full Spectrum CBD Oil 3000mg lab is tested by third-party laboratories.
Additional benefits:
Our highly concentrated CBD Massage Oil has many more benefits like
Pain relief:
Our specifically developed Full spectrum CBD oil 3000mg interacts with the ECS, which plays a role in regulating pain perception. By influencing the activity of cannabinoid receptors (such as CB1 and CB2 receptors), our highly potent Cannabidiol oil help modulate pain signals and reduce sensitivity to pain.
Blood Pressure Control:
Our best-selling full spectrum cbd oil 3000mg massage has vasodilatory effects, meaning it helps relax and widen blood vessels. By doing this, our highly potent Cannabidiol Oil improves blood flow and reduces resistance, which are factors that contribute to high blood pressure.
Highest Quality Pure CBD oil:
We have developed the best-tasting and the highest quality refined Cannabidiol oil available anywhere on the market. Our Cannabidiol oil is natural, highly effective, and super high quality. Unlike most companies, we do not use the word "CBD" as a marketing tool but as a pure and beneficial method that has the power of changing lives with its full range of benefits.
Our Best CBD Oil massage for Anxiety is highly concentrated with the highest quality Cannabinoids available in the USA and offers deep sleep, quick relaxation, pain relief, physical comfort, mental clarity, sexual performance, and many more.
Frequently Asked Questions
CBD is a well-known compound found in hemp and cannabis plants. Unlike THC, another compound in these plants, CBD doesn't make you feel "high" or alter your mind.
CBD massage oils are products you put on your skin. When you use them, the active ingredients get absorbed into your body's endocannabinoid system. This system is like a communication network in your body that helps control things like pain, inflammation, sleep, and more.
IS CBD MASSAGE OIL GOOD FOR SKIN CARE?
Our CBD Oil Massage can be beneficial for skincare as it can reduce inflammation, relieve muscle tightness and discomfort, and induce a sense of relaxation. CBD's anti-inflammatory attributes may additionally contribute to enhancing the skin's overall well-being and aesthetics. Delve deeper into the advantages of CBD creams by exploring our full CBD skincare guide.
CAN CBD MASSAGE LOTION BE ABSORBED THROUGH THE SKIN?
CBD massage oil can soak into the top layer of your skin because your skin has receptors that can connect with CBD. This interaction can help with pain in specific areas. However, when you put CBD on your skin, it doesn't go into your bloodstream or go deeper into your skin.
WHAT ARE THE CBD MASSAGE OIL BENEFITS?
The benefits of using CBD massage oil can include:
1. **Pain Relief:** CBD may help alleviate localized pain and discomfort when massaged into sore or tense muscles.
2. **Anti-Inflammatory Properties:** CBD's anti-inflammatory effects may reduce inflammation in targeted areas of the body, offering relief from conditions like arthritis or muscle strains.
3. **Relaxation:** CBD massage oil can promote relaxation and reduce stress, as CBD has calming properties that can help ease tension and anxiety.
4. **Improved Skin Health:** Some CBD-infused oils contain skin-nourishing ingredients that can enhance the health and appearance of your skin.
5. **Enhanced Massage Experience:** CBD can enhance the overall massage experience by potentially making it more comfortable and enjoyable.
6. **Potential for Better Sleep:** For some individuals, CBD may aid in improving sleep quality and helping with insomnia.
Remember that individual responses to CBD can vary, so it's essential to choose a product that suits your needs and consult with a healthcare professional if you have any specific health concerns or questions about using CBD massage oil.
WHAT ARE THE EFFECTS OF CBD MASSAGE OIL?
CBD massage lotion can make you feel calm and relaxed, easing muscle tension, pain, and swelling. It won't get you high, so it's safe for those who want to relax without feeling intoxicated.
WHAT DOES CBD OIL DO FOR MASSAGE?
CBD oil can make a massage even better by helping you relax, easing pain, and making your skin healthier. It does this by reducing inflammation and relaxing your muscles, which makes the massage more effective and enjoyable.
DOES CBD MASSAGE OIL HELP FOR PAIN RELIEF?
CBD massage oil can relieve pain by reducing inflammation and promoting relaxation. It works by linking with the body's endocannabinoid system, which helps control how we feel pain and makes it a natural and effective way to manage pain.
CAN MASSAGE OIL BE INFUSED WITH CBD?
Yes, Our massage lotion can be infused with CBD because the ingredients mix well together and have complimentary benefits. Infusing CBD into body oil can provide additional benefits to the skin and muscles, as It has anti-inflammatory and pain-relieving ingredients that can help you enhance the massage experience.